The below gives a summary of how much we have raised, and where we have donated it to for the last two years.
When we set out, Conrad hoped to raise $500 total, so it's amazing to have see the project blossom and grow to such an amazing total over the last 2 years.
Charity
2018
2019
2020
(coming
soon)
TOTAL
Eat My Lunch
$ 1000
$ 500
$ 1,500
Local charities supporting
Christchurch Victims
$ 800
$ 800
Food Banks
$ 204
$ 204
Salvation Army wishing tree
Christmas gifts
$ 150
$ 89
$ 239
$ 1150
$ 1,593
$ 2,743
2020 Update
We will be updating the final donations from 2020 in early February, so please check back then for details.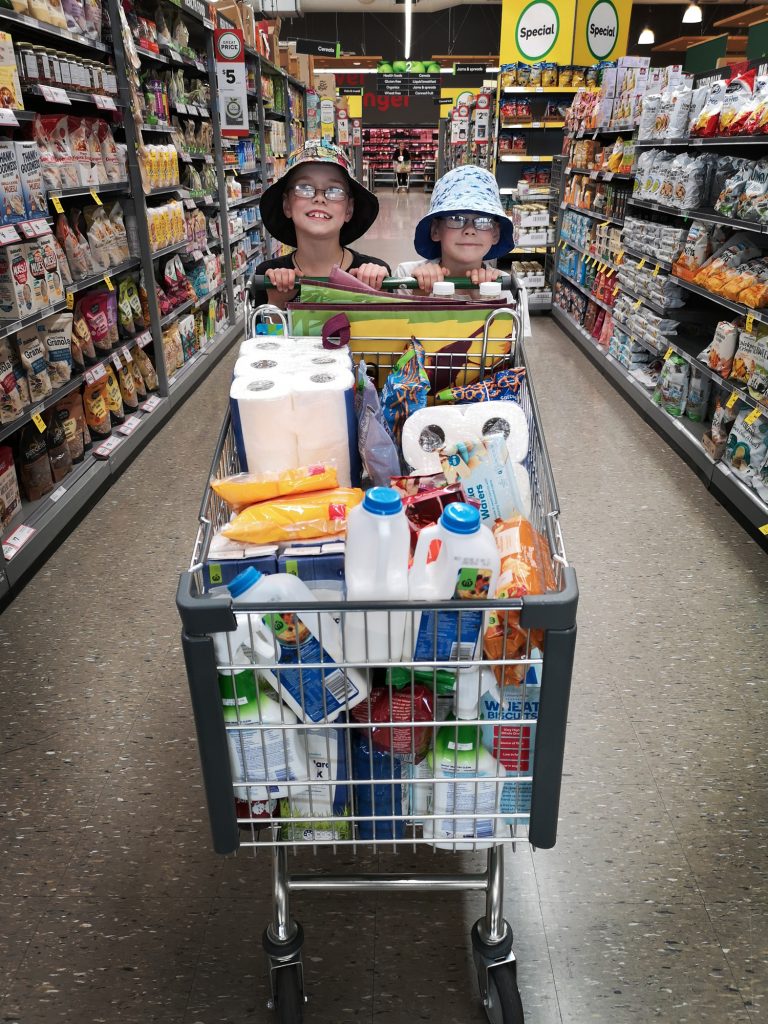 2019 Update
In 2019 we have successfully raised $1593 profit after covering the materials to make our art and projects. All of this $1593 went to charity.
$763 was raised selling Kia Kaha signs. In addition to this, $793 was raised through the sale of fantails and posts.
$800 has been donated to charity NZ Gifts of Love and Strength who will use the money to directly support people affected by the shootings in Christchurch. On top of this, our last few remaining signs were also donated to them to use as gifts for affected families.
NZ Gifts of Love and Strength had some truly heartbreaking stories of affected families, so we are incredibly proud to be able to support a charity where the funds will go to directly support the affected families who need support the most.
$500 has been donated to our original charity Eat My Lunch. Unfortunately, earlier this year, Eat My Lunch in Christchurch has closed it's doors. It's a real shame to see this happen, although we are exceptionally proud of being able to support the great work they achieved. With their closure, we have decided to donate the money to other local Christchurch charities to support local children.
Following the closure of Eat My Lunch, we have chosen to donate to food banks and Christmas gift appeals. We have chosen this approach as it will allow Conrad and his Younger Brother to really visualise the difference they have made made to peoples lives, in a way that giving cash cannot at their young age. A trolley of food and a pile of Christmas parcels is powerful learning for them at ages 5 and 7.
$89 has been used to buy Lego sets for the K-Mart wishing tree appeal in conjunction with the Salvation Army. We have purchased these sets across the year on special to make sure we can make Christmas day extra special for as many children as possible.
The remaining $204 was used to buy food for the local Salvation Army food bank appeal. We had a great experience shopping with the boys shopping, armed with a list of what the charities need and a budget. It was also excellent maths practise for them both as well as we added up the amounts. Filling a whole trolley for $204 really highlighted to the two of them what an amazing difference they can make to the world.
Thanks again to everyone who has supported us throughout the year.
2018 Update
In 2018 we raised $1,150, profit after covering the materials to make our art projects. All of this $1,150 money went to charity.
$1000 was donated to Eat My Lunch, enough to feed 200 kids who would otherwise go hungry. This was double the original aim of 100 kids which we originally set out to achieve.
The remaining $150 was donated in the form of Christmas gifts, making sure every kid has a Christmas they deserve.
Currently we are raising funds for people in Christchurch affected, both directly and indirectly, by the events in March this year.